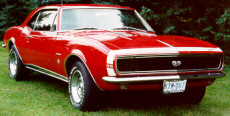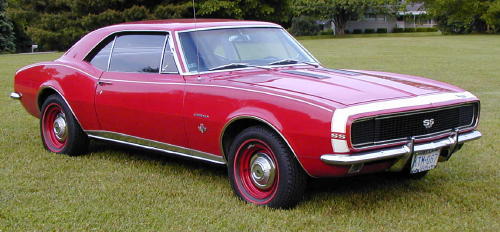 This picture was taken in 96.


I have owned this car since 1981.  I bought it from my grandfather.  He bought it in 1968 for my grandmother to drive.  It still has the original drive train except in 2000 I switched the powerglide out for a 2004R. 
The car was built in the LA plant and sold in California at Harry Mann Chevrolet, so it has the emissions equipment on it. 

If you know anything about Harry Mann Chevrolet, please contact me. 

My grandfather (Robert Hutcheson) worked at Harry Mann in the 60's and early 70's as a used car salesman.  Unfortunately he after having Alzheimer for many years he passed away in Oct 2002.

I am a member of the Camaro Research Group (
CRG
).  If you need help in figuring out what your Camaro is,
If you have a first gen Camaro, I would like to here from you.  I also have a Trim Tag Decode program.  If you would like a copy, e-mail me, or download the zip file here.

This page was last updated on: March 20, 2012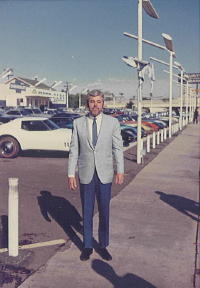 This is Bill Meade taken in 69.  He was the used car manager.  The picture was taken in front of the used car lot at Harry Mann.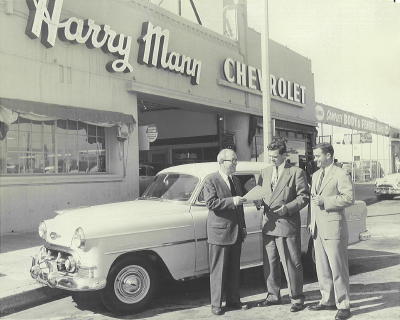 This picture was taken in 53, of the March of Dimes winner, Harry Mann and his son Peter.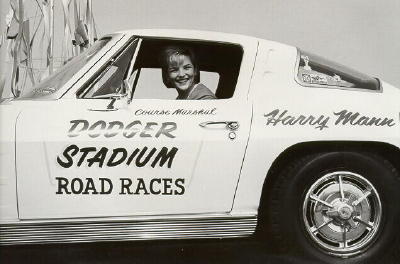 This is a 63 Corvette if you couldn't tell.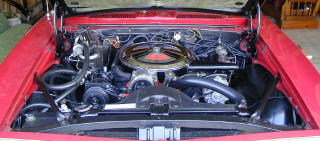 A full engine compartment for a small block!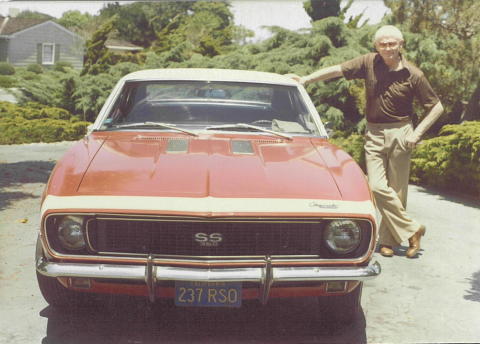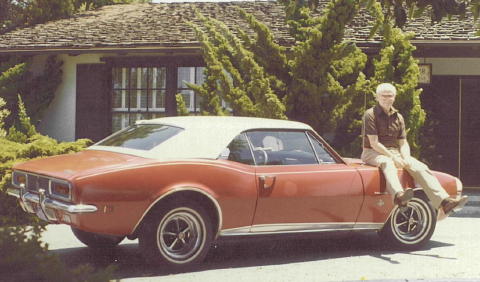 This is my Grandfather and my Camaro in June of 1981 just before I got it.

Notice the white top, the Magnum 500 wheels and if you look close the rear tail pan it painted black.  All of these mods were done by the original owner in 1967 when the car was new.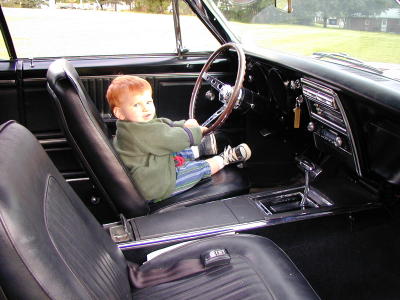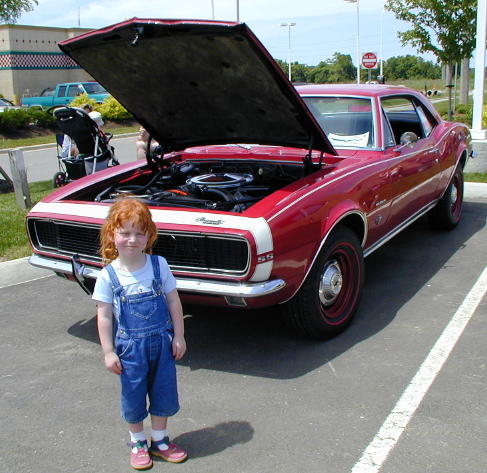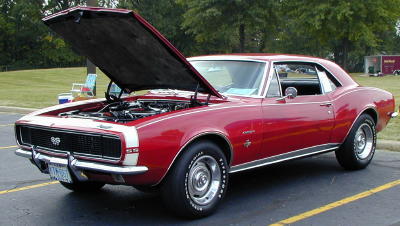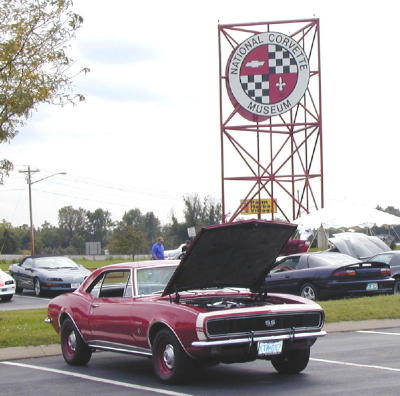 Picture taken in Sept 2000.

Picture of my daughter, Jacqueline, taken in May of 2001.

Picture of my youngest Son, Andrew, taken in April of 2001.  He already wants to drive my car.

This picture was taken at the National Corvette Museum at Bowling Green KY, Sept of 2001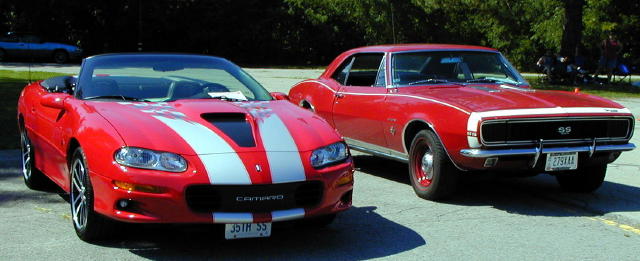 I like the contrast of the old and new.  Sept 2002.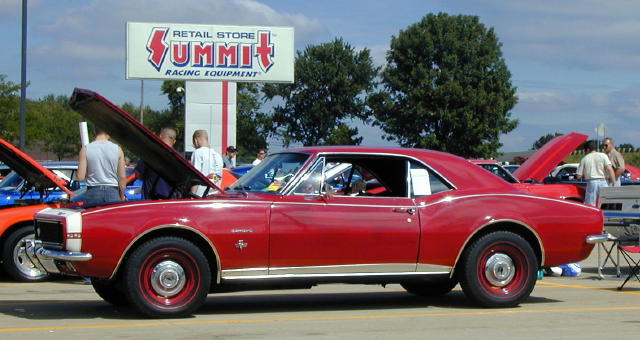 This picture was taken at the NEOCC show in Sept 2003, at Summit Racing in Akron Ohio.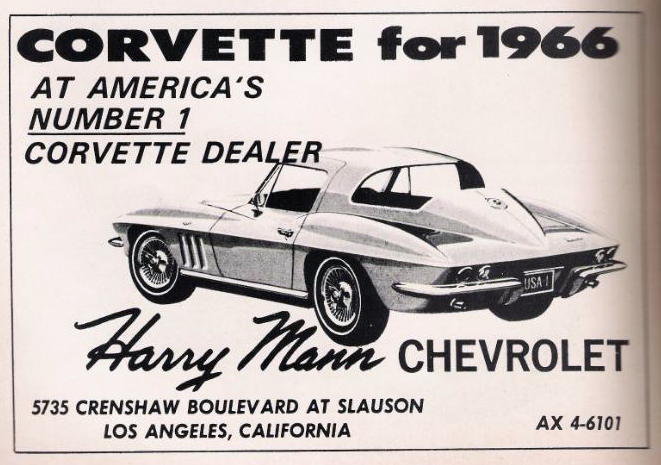 This was taken at the
Camaro Superfest
, Ann Arbor, MI in July 2004.  The green Z is John Hinckley's car.  The white SS is Kurt Sonen's.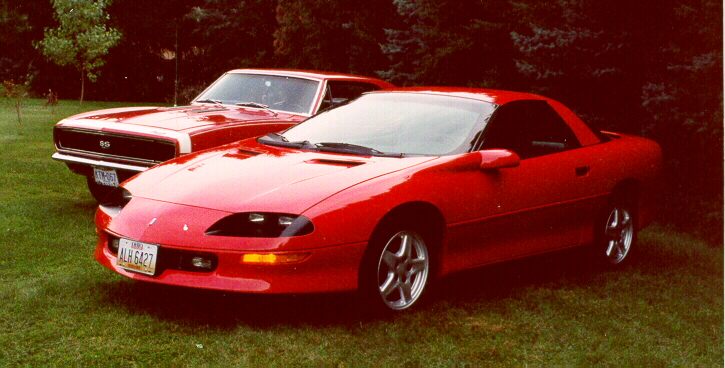 Picture taken in Sept 2005 at NEOCC show.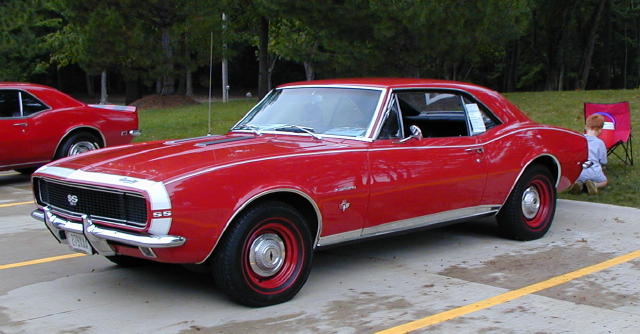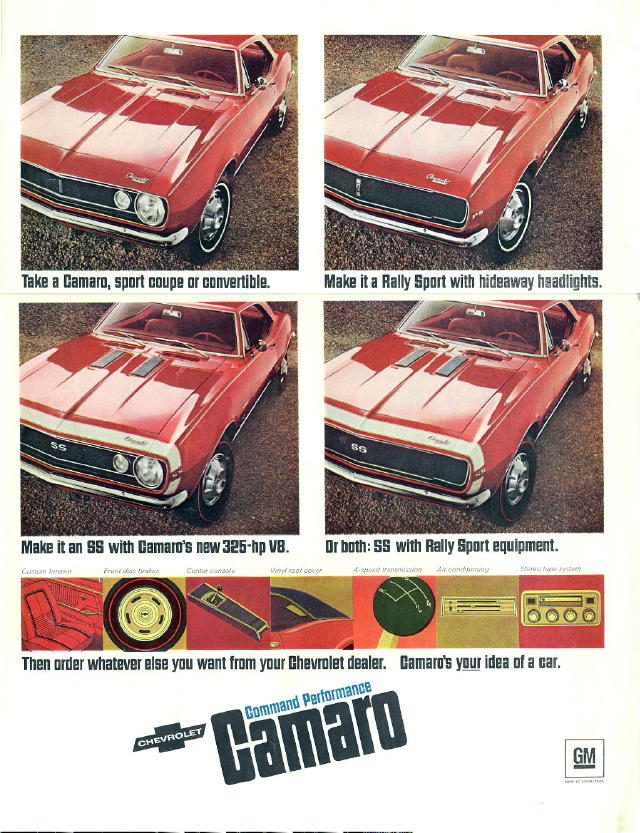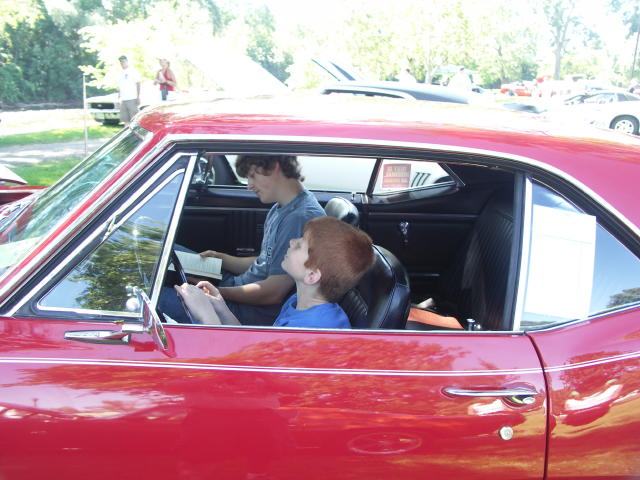 My two boys at Superfest in July 2010.

My work car ordered new in 1997.  Now I am passing it down to my son (2012).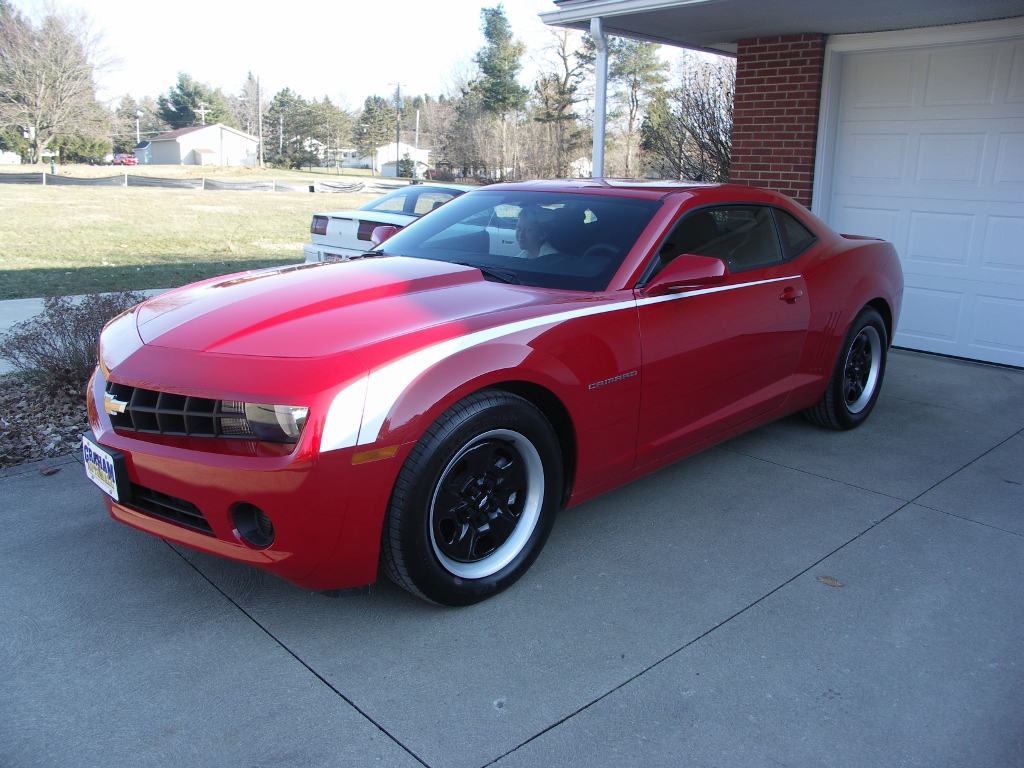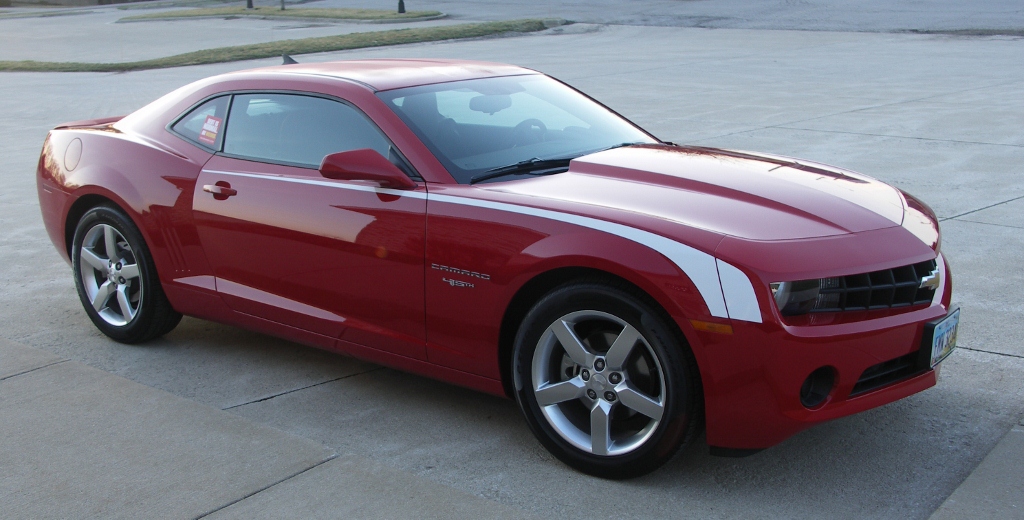 2LT wheels and some 45th emblems.